Customer expectations are evolving at an extremely fast rate. For insurance carriers, claims is the ultimate moment of truth and delivering seamless claims is no longer negotiable.
Insurance customers are no longer willing to sit and wait 18 months for a new capability to be deployed. Those that cannot provide bespoke, seamless claims experience now will surely fall behind and never recover.
This is why Connected Claims USA is your one stop shop for claims transformation, and the only place bringing together 700 senior claims executives to set the bar for the future of claims. Discover the strategies to deliver an unforgettable customer experience, no matter the channel or the complexity of the claim.


60+ Chief Claims Officers, Insurance Leaders and Innovators Take the Stage: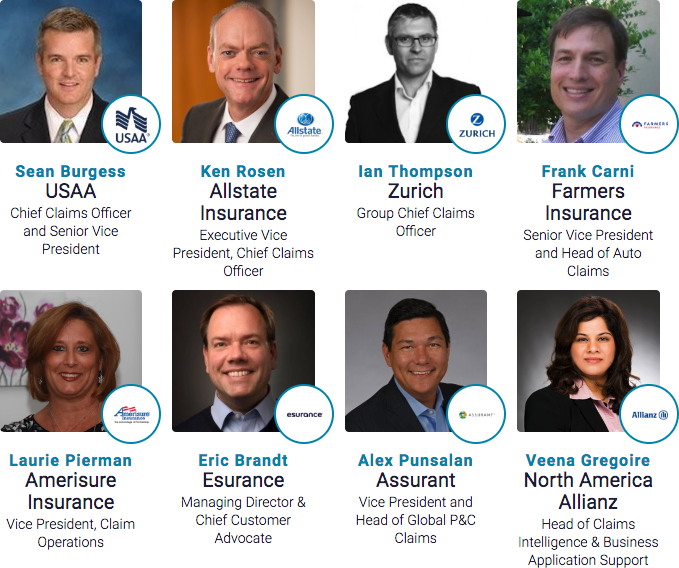 Bringing together 700+ insurance executives, Connected Claims USA will provide practical case studies and strategies to:
Drive Unprecedented Business Efficiencies: explore the technologies and strategies that are optimizing claims and delivering greater accuracy and effectiveness, including damage assessment and repair estimates
Deliver Exceptional Customer Experiences – No Matter the Channel or the Complexity of the Claim: synchronize channels, leveraging connected technologies for personalized, transparent and seamless claims experience


Accelerate Transformation with #ClaimsTech: from AI and machine learning to drones and IoT, discover the technologies transforming claims, including what to prioritize and and how to overcome implementation challenges


Prepare for the Next Frontier of Claims: explore the future of claims reduction and risk prevention in the Connected World, and uncover strategies to incorporate real-time data and provide the valuable services that ensure a carrier's sustainable competitive advantage


Join 700+ Senior Insurance Executives – In 2018 We Had Attendees From: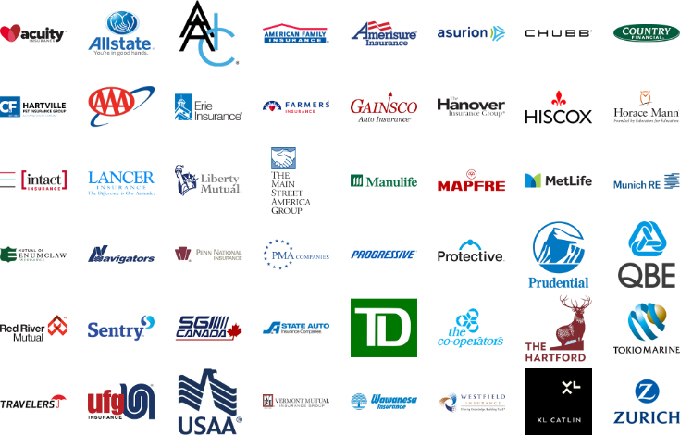 Get sent full details about Connected Claims USA, including:
What You'll Learn from Cutting Edge Industry Case Studies: Uncover the key issues and opportunities for your organization to be transformed, from more accurate risk management, efficient claims processing and a superior customer experience – all covered throughout the agenda


Who You'll Meet Among 700+ Executive Attendees: Discover the senior leaders who will be joining the ONLY event to provide strategic, implementable tools to design a future plan for success


How To Do Business Onsite: Get a sneak preview of the awesome networking activities from roundtables, workshops and drinks parties!
Enter your details on the right to keep up to date with all conference developments.
Kind regards,
Mariana
Insurance Nexus is part of FC Business Intelligence Ltd. FC Business Intelligence Ltd is a registered company in England and Wales. Registered number 04388971, 7-9 Fashion Street, London, E1 6PX, UK
Terms and conditions | Privacy Policy

Insurance Nexus is the central hub for insurance executives. Through in-depth industry analysis, targeted research, niche events and quality content, we provide the industry with a platform to network, discuss, learn and shape the future of the insurance industry.
Request your copy of the Connected Claims USA Brochure:

Just fill in your details to download now: