Connected Auto Insurance Industry Snapshot


Connected auto insurance is steaming ahead of other insurance lines for product adoption - 78% of auto insurers have a connected product on the market. As the pioneer for insurance IoT, where will auto insurers look to in the future?
Insurance Nexus are releasing an exclusive Connected Auto Insurance Industry Snapshot for 2018, developed as part of the research conducted for the Connected Insurance Report.
Download your copy of the Industry Snapshot now >>>
Turn the challenges of connected insurance into profitable opportunities
The age of connected insurance is upon us and with it comes big, risky changes that can be hard to predict, even for an industry whose entire expertise relies on predicting, and mitigating against, risk.
Everything the insurance industry knows has the potential to change over the next few years, but for those with the right attitude, organisational structure and customer relationships, this also represents immense opportunity.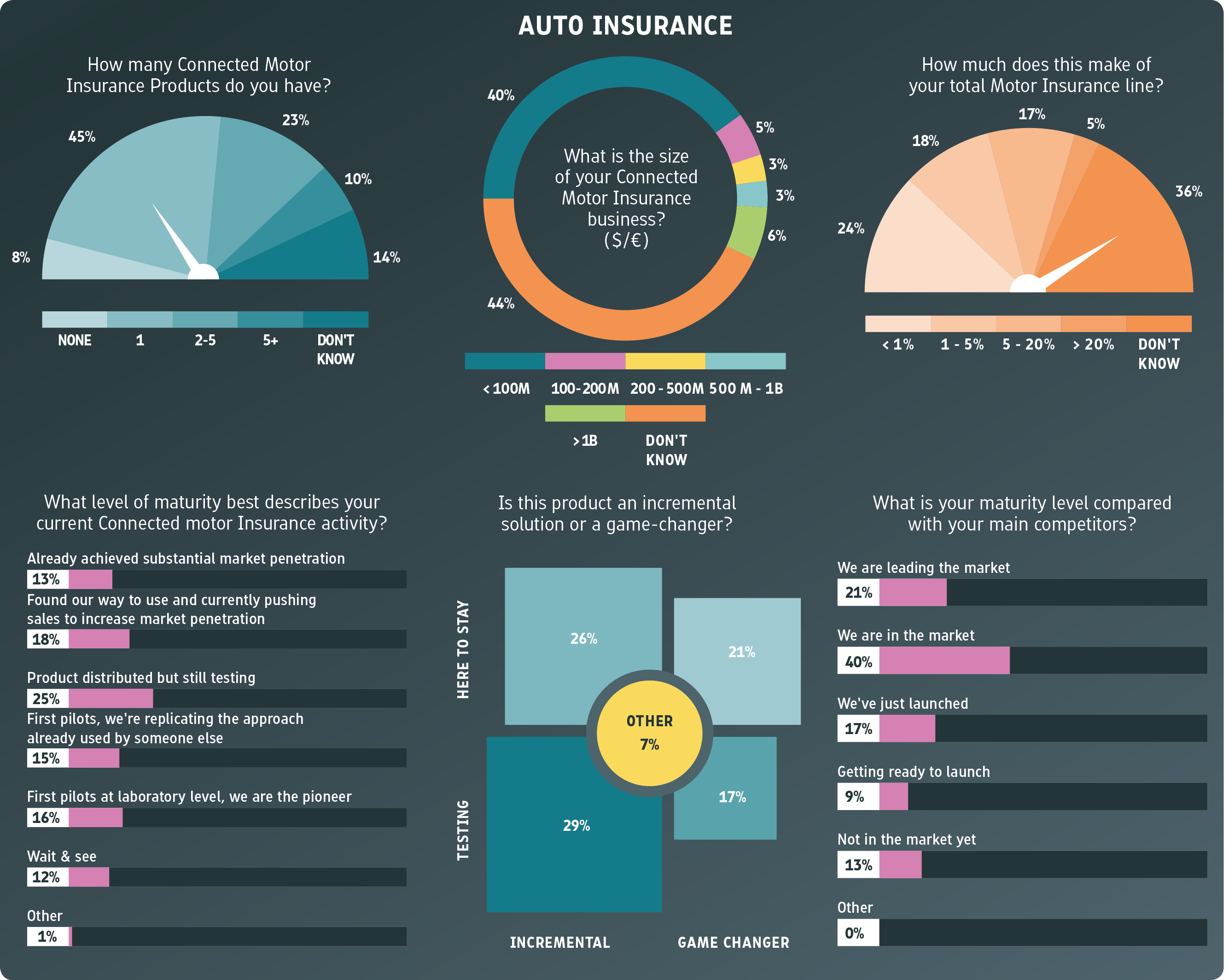 Download your copy of the Industry Snapshot now >>>
Gain Insights to Benchmark Against Your Peers and Advance in 2019, including:
Statistics on the various stages of connected product development amongst leading global insurers
Why it is important to act now; with telematics having a significant impact on business models
How connected insurance can become a natural extension of the auto insurance business, not its replacement
How connected insurance will see auto diverge from commercial, home and health/life lines
Download your copy of the Industry Snapshot now >>>
Get Exclusive Insight Taken From the Connected Insurance Report Featuring Worldwide Executives Surveyed and Expert Analysis From:
Matteo Carbone, Founder and Director, IoT Insurance Observatory
Allison Whittington, Head of Housing at Zurich Municipal
Anton Fatti, Chief Digital Officer at Discovery Limited
Boris Collignon, VP Strategy, Innovation and Strategic Partnerships at Desjardins General Insurance Group
Cecilia Sevillano, Head Smart Homes Solutions at Swiss Re
Dan Company, AVP Innovation at The Hartford
Davide Devietti Goggia, Direction Auto-Planning / Products and Scenarios in Auto at Reale Mutua Assicurazioni
Enrico Mastrangeli, Director, Business Innovation and Product Owner at The Commonwell Mutual Insurance Group
Frank Fripon, General Manager Life & Health at KBC Bank & Verzekering
Jac Amerell, Corporate Controller at Blue Cross Blue Shield of Michigan
Jenny Trueman, Head of Connected Homes & Product Innovation at Direct Line Group
Jonathon Valentine, Chief Technology Officer at ThingCo
Julien Combeau, Industry Services Lead Europe, Client Risk Solutions at AIG
Leigh Calton, Senior Consultant, Advisory at Consumer Intelligence
Michael Lebor, Chief Marketing Officer / SVP, Strategic Innovation: AmTrust Financial Services, Inc.
Nick Ayrdon, Head of Aviva Futures at Aviva
Ryan Noach, Deputy Chief Executive Officer of Discovery Health
Shaun Wilson, Business Development Manager at American Family Insurance
Simone Macelloni, Marketing R&D at BNP Paribas Cardif
Tony Laudato, Vice President of Partnership Solutions at Hannover Re
Download your copy of the Industry Snapshot now >>>
Insurance Nexus is part of FC Business Intelligence Ltd. FC Business Intelligence Ltd is a registered company in England and Wales. Registered number 04388971, 7-9 Fashion Street, London, E1 6PX, UK
Terms and conditions | Privacy Policy

Insurance Nexus is the central hub for insurance executives. Through in-depth industry analysis, targeted research, niche events and quality content, we provide the industry with a platform to network, discuss, learn and shape the future of the insurance industry.
By downloading this content, you confirm that you agree to the storing and processing of your personal data by Insurance Nexus (as described in the Privacy Statement) and by the IoT Insurance Observatory.