Building the Customer-Focused Carrier of the Future with Next Generation Data
We asked SwissRe, Manulife and Hippo Insurance how developments in technology will continue to make huge impacts on how insurers serve the modern customer.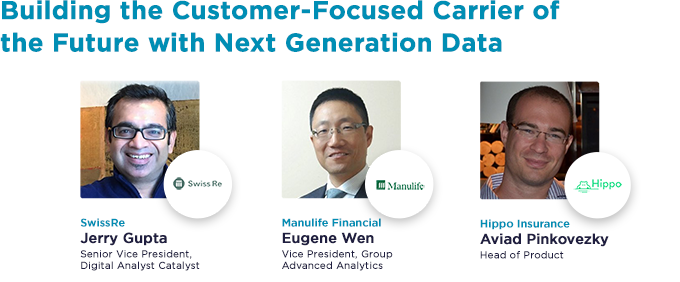 Download your copy of the content now >>>
Get sent the full details on Insurance AI and Analytics USA 2019, including:
What You'll Learn from Cutting Edge Industry Case Studies: Uncover the key issues and opportunities for your organization to be transformed, from more accurate pricing and marketing to efficient claims processing and underwriting– all covered throughout the agenda


Who You'll Meet Among 450+ Executive Attendees: Discover the senior leaders who will be joining the ONLY event to provide strategic, implementable tools to design a future plan for success


How To Do Business Onsite: Get a sneak preview of the awesome networking activities from roundtables, workshops and drinks parties!
Download your copy of the content now >>>
Please let me know if you have any feedback.
Kind regards,
Insurance Nexus is part of FC Business Intelligence Ltd. FC Business Intelligence Ltd is a registered company in England and Wales. Registered number 04388971, 7-9 Fashion Street, London, E1 6PX, UK
Terms and conditions | Privacy Policy

Insurance Nexus is the central hub for insurance executives. Through in-depth industry analysis, targeted research, niche events and quality content, we provide the industry with a platform to network, discuss, learn and shape the future of the insurance industry.
Download the Whitepaper: AI, Machine Learning and Chatbots Improving Insurance Profitability & CX

Get this Exclusive Report Sent Straight to Your Inbox!

Complete your details below and read where and how AI and advanced analytics are impacting insurance industry.