How do you measure up? Peak into innovation strategies outlined by 300+ Global insurers

This survey was conducted in the lead up to the Connected Insurance Europe 2019.

Secure your Future as a Relevant Insurance Service Provider!
Mission Objective
The time has come to take the necessary steps to guarantee your survival and success in the future of insurance.
The connected customer is demanding personalised products, real-time engagement and seamless service. You can provide this. But you must make the right decisions and innovate now.
Connected Insurance Europe 2019 is bringing together the key players internally (innovation, product and technology included) to exchange best practice in product development.
This event will showcase how the most successful collaborations between incumbents and third-parties have succeeded. How have these players increased customer uptake and satisfaction through service innovation and connected solutions? Join the conversation in Amsterdam.
Download the brochure now and you'll qualify for the lowest available registration rates >>>>>
True Collaboration
No department can achieve this single-handedly, so it is essential for all core business departments to come together and transform their part of the insurance equation simultaneously.
Which is why Connected Insurance Europe 2019 is hosting three conferences in one – providing organisations with the necessary strategies to transform each core pillar of Innovation & Strategy, Product Development and Communication of Product Value, as one.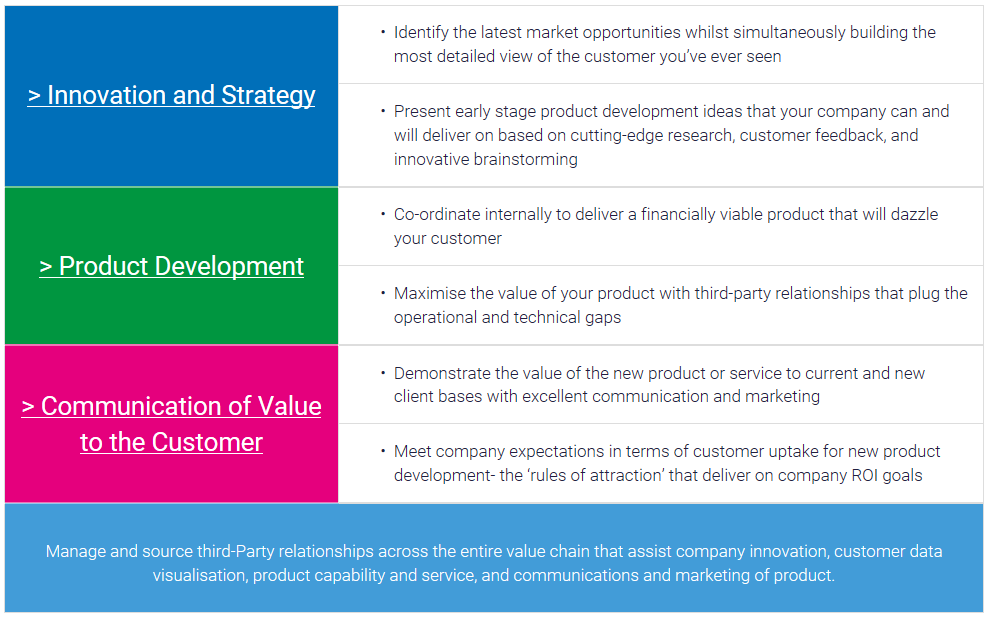 Pre-order the brochure now and you'll qualify for the lowest available registration rates >>>>>
2019 Will Showcase the Greatest Innovators in Our Industry: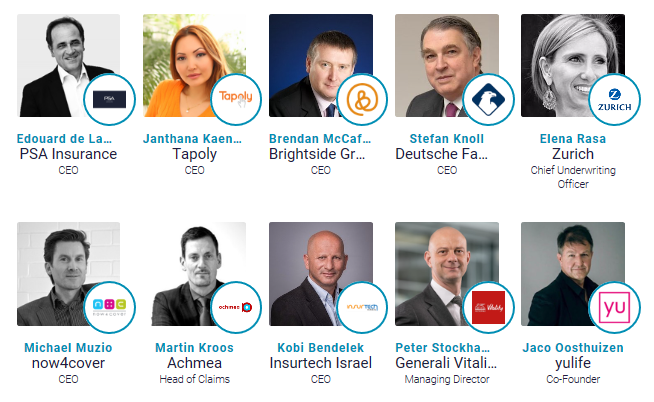 Meet 350+ C-Level attendees from the leading EU Insurance Companies…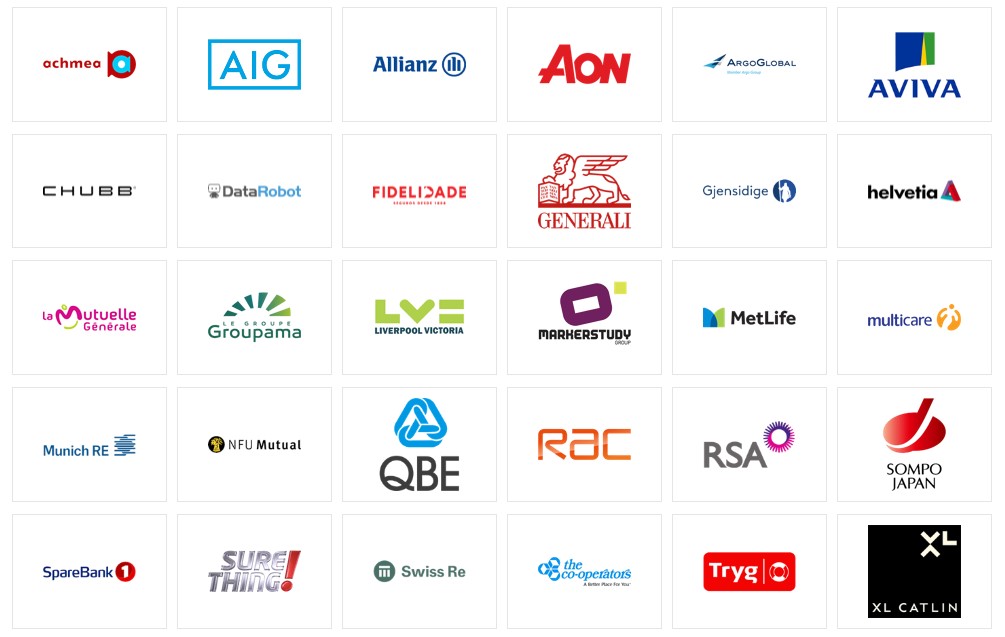 Order the brochure now and you'll qualify for the lowest available registration rates >>>>>
Insurance Nexus Advisory Board
In order to create the most valuable content, and construct events that are on the cutting-edge of market trends, Insurance Nexus consults a board of industry experts on a regular basis. Each member contributes invaluable market analysis so that we are able to deliver only truly relevant content to the industry.
2019 Contributors include:
Matteo Carbone, Founder & Director, IoT Insurance Observatory
Minh Q. Tran, Managing Partner, Odysseus Alternative Ventures
Alessandra Chiuderi, Group Head of Analytics, Generali
Øyvind Indrebø, Technical Director/ Machine Learning Lead, SpareBank 1 Forsikring
Craig Beattie, Senior Analyst, Celent
Romain Creteur, Head of Data and New Business Lines Strategy, Groupama
Evangelos Avramakis, Head Digital Ecosystems R&D, Swiss Re
Line Dahle, Chief Customer Officer, Gard AS
Simon Gallimore, Vice President, Casualty & Motor Claims UK, AIG
Somesh Chandra, Chief Health Officer & Board Member, AXA
Kevin Meagher, Managing Director, EAS Consulting
Monika Schulze, Global Head of Customer Experience & Digital Strategy, Zurich
Greg Donaldson, Senior Analyst, Aite Group
Download the brochure now and you'll qualify for the lowest available registration rates >>>>>
I hope you can join us in Amsterdam - let me know if you need any more details!
Graham


Insurance Nexus is part of FC Business Intelligence Ltd. FC Business Intelligence Ltd is a registered company in England and Wales. Registered number 04388971, 7-9 Fashion Street, London, E1 6PX, UK
Terms and conditions | Privacy Policy

Insurance Nexus is the central hub for insurance executives. Through in-depth industry analysis, targeted research, niche events and quality content, we provide the industry with a platform to network, discuss, learn and shape the future of the insurance industry.
Insurance Nexus surveyed 300+ insurance executives to get to the bottom of what is driving change, creating obstacles and making a difference as insurance companies transform their products and services.
Download the Connected Insurance Europe 2019 Brochure

Complete your details below to receive the full event brochure:
Agenda and Key themes
Exclusive discounts
Networking opportunities
Insurance partners and speakers
Don't just take our word for it, here are some testimonials from our Insurance events:
"Great exchange of timely and actionable information."
Chubb
"I was pleasantly surprised at how much content was relevant to the challenges I'm dealing with. I gained a lot of practical actions from others who were where I am now."
Generali

"I loved the enriching experience of connecting with peers from the insurance industry and learning how they are going through the journey."
Travelers
"Great networking opportunity with a chance to hear solutions and problems I am face with in my organisation."
AVIVA
"It was good to see that everyone is struggling with the same issues."
Legal & General
"Great presentations and interesting to hear what others in the industry foresee and ways their companies are leveraging the use of data for differentiation."
Aon